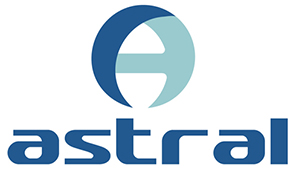 ""We have just migrated our on premises virtual machines to Smart Cloud. Moving our data from our previous servers to Smart Cloud seemed to be a very daunting task, however, with the professional assistance, direction and flexibility of Smart Technologies, configuration and data migration was carried out seamlessly. We host three companies on Smart Cloud. Our staff of over 35 people access our data from three physical locations and remotely from home or on site. None of this proved to be a challenge on Smart Cloud. Security was our major concern and Smart Cloud is delivering to our expectations. Working from the office or from anywhere with internet access assures us of utmost security and great connection speed.

We have also engaged with Smart Technologies for Managed Services and this proved to be very cost effective, minimising our staff's downtime while focusing on our core business applications. We are very pleased to have trusted Smart Cloud. Their dedication to customer satisfaction is felt throughout their firm with all their employees really putting us, the customers first."

Andrew Zammit

Director of Astral Groups (Doublesin and Zammit)
About Astral
ASTRAL was founded as a quality A/V retail outlet and service workshop company by two brothers over 50 years ago. The brothers' vision has now evolved into today's leading consumer electronics, automation and audio-visual custom install company.
Try Smart Cloud for your business
To learn more how Smart Cloud can support your business and to take full advantage of Cloud infrastructure contact our team, who will understand your business operation and guide on the best solution.